Discussion Starter
·
#1
·
I was off to the vets to pick one of our pooches up, and noticed a Q3 parked up.
It would be rude not to park next to it, and I took the opportunity to grab a photo.
However, as I sat in the waiting room of the vets, I looked at my photo and thought, that white car cannot be a Q3, it is much bigger than my Daytona Grey one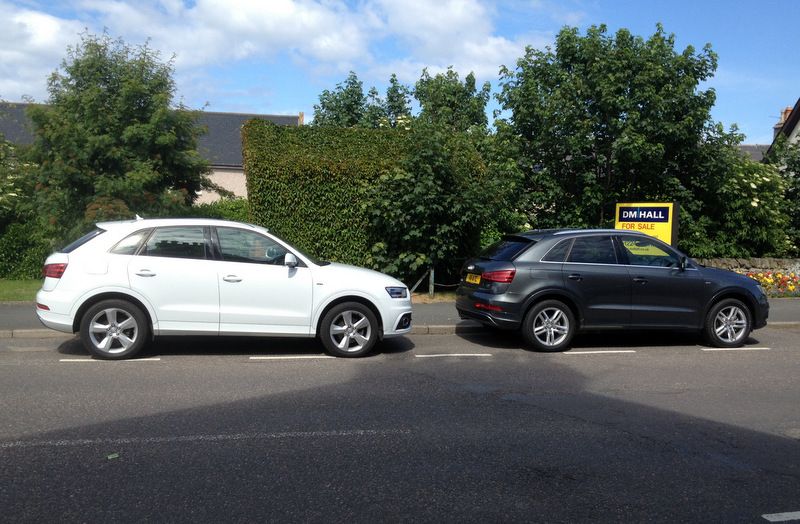 I was so convinced that it must be at least a Q5, that I popped out to check the badge.
It was as I initially thought, a Q3.
Is it just me, or do they appear significantly different in size?!!!
Edited by: Black Pudding